…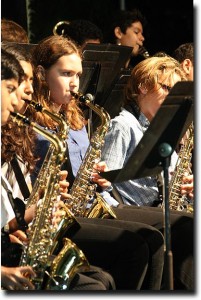 Alea's band played for the school last week, and did a bang up job. It is so fun to hear her grow as a musician (and a little scary how fast she is doing it!).
She has gotten herself involved in the on-going middle school drama production, and is spending lots of time after school practicing with that club. She is growing into such a mature young lady!!
Plus she's doing ok in her math class, but I think that's because she's got a great teacher!