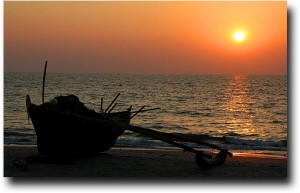 Yum, yum, yum. Isn't that an appealing blog post title? The simple truth is that we got a lot more of the first three than expected because of the presence of the fourth – a mixed blessing some might call it.
So here's the deal: Alea, Breck, and Dave were gone the whole week before our Diwali holiday on school trips. We were planning on turning right around on Friday afternoon and leaving on a trip to Hampi (a historical world heritage site in southern India). We were going to follow up that visit with a jaunt to Goa for a few days of relaxation.
Well that didn't happen. On the second day of his trip, Breck ate something that made him violently ill, and by the time 15 other students and 4 teachers on the same trip were hit by the bug, the entire class canceled the event and came back to Mumbai early. Alea and I didn't know anything about this until we got back from our weeks in the wilderness, so we found that Susan had managed to nurse him back to almost-health, but he was still not strong enough to travel safely.
So everything to Hampi got canceled, we made backup plans to spend the whole time in Goa, and when he was back on his feet we were off to the beach. We had a super relaxing time despite the rocky start, and we're starting to post pictures. Check out the travelogue from the first few days on our webpage, and we'll try to get the rest posted soon!