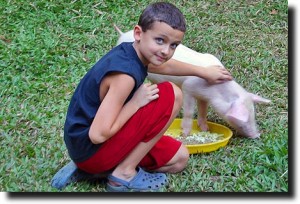 OK, not really free verse, but more like "Poetry Friday." Since that's not really too alliterative, however, I'm taking creative license to change it. Thinking that we need a little shake up around here, we'll be posting poems on Fridays to help ease us into the weekend.
The inaugural contribution comes from Breck, in the form of a limerick he wrote for class:
There once as a pig in a sty
Too happy to ever cry
'Cause the oinking noise
He made with his voice
Was bright as the sun in the sky.