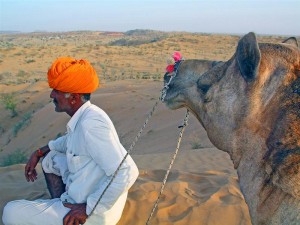 Yeah, yeah, yeah. So it has been a long time since I've added a posting here, mostly because we've been on vacation for the past week. Not to Bali, mind you, but to the deserts of Rajasthan. We enjoyed days of 100+ (Farenheit) degree weather, incredible rock fortresses, and wild journeys through a wild country.
But this post isn't about Rajasthan (although just to be fair, I've posted what is currently my desktop wallpaper: an image taken on an afternoon camel ride).
Nope, this post is about our Christmas trip, from which I am still organizing and setting up the webpages. This section is, understandably, the most involved, as Ubud was our 'cultural' stop and had a lot more to see and do in terms of shopping, temples, dancing, etc.
As I was looking at the Bali pages that have already been posted, there had been a total of 8 previously completed. Today, I present to you 9 new pages, all about the city of Ubud. There are a couple in here for which Susan wrote the travelogue, and even a video – plus a bloody picture of a post-monkey-attacked-finger, so go ahead and enjoy yourself!