The Middle and High School bands and choirs held their Christmas Concert this evening, and we had kids playing twice tonight! Breck's 6th grade band got things going with an especially rousing rendition of the Ode to Joy from Beethoven's 9th! See him in the back row on his trombone with the other low brass?


Alea demonstrated beautiful embrasure as her band rocked out to "Legends of the Ghost Dance." OK, while not really a Christmasy song, it was still pretty cool, with all the thumping percussion and swinging saxophones!

Both kids have worked really hard this year and made huge growth as musicians. Maybe we'll have to invest in instruments for the family this summer!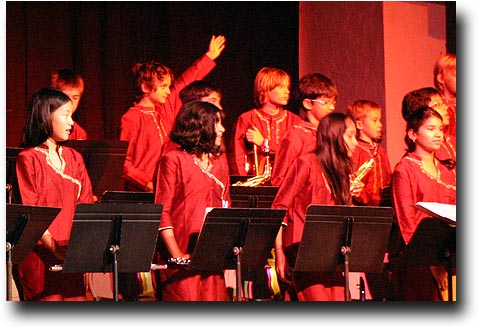 And what kind of concert would end without a Stutz wave to the audience?