No, not "breakdancing" as you might think…
So here's the story: we were in a lunchtime meeting, and we could hear all this music being played outside. No big deal, right? Then other teachers started coming in saying that all the kids were on the Bali stage dancing, they were having a great time, and there'd never been anything like it before. Whatever.
Then, I started getting emails from people, and instructions to go the the front page of our MS website. And there it was: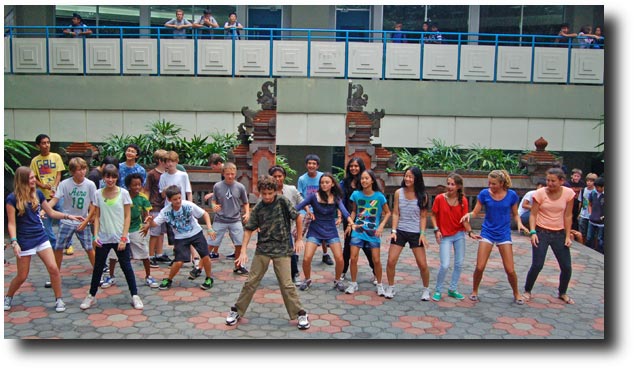 Actual quote: "
Your son was the star of the Bali Stage dance floor today at lunch.  He had about 30 kids out there dancing with him
." Our boy was gettin' down! It was like a scene right out of an Indian movie, where spontaneous dancing breaks out and makes everyone happy. It was certainly a fun way to see the kids spending their time!